Can't find it?
search for it here
If you still can't find what you're looking for then contact us.

Over 20 years of legal experience
All documents, forms, contracts, and agreements are prepared according to New Zealand law by accredited New Zealand lawyers.
Document Preview
Click the images below to preview a document. All documents come with a user guide which includes an overview, practical tips, and step by step document instructions.


Once you have purchased your document through paypal you will be redirected back to this website to the download link. You will also receive an email with your receipt and the download link. If you don't receive the email then please check your spam folder.
Personal – Service Agreements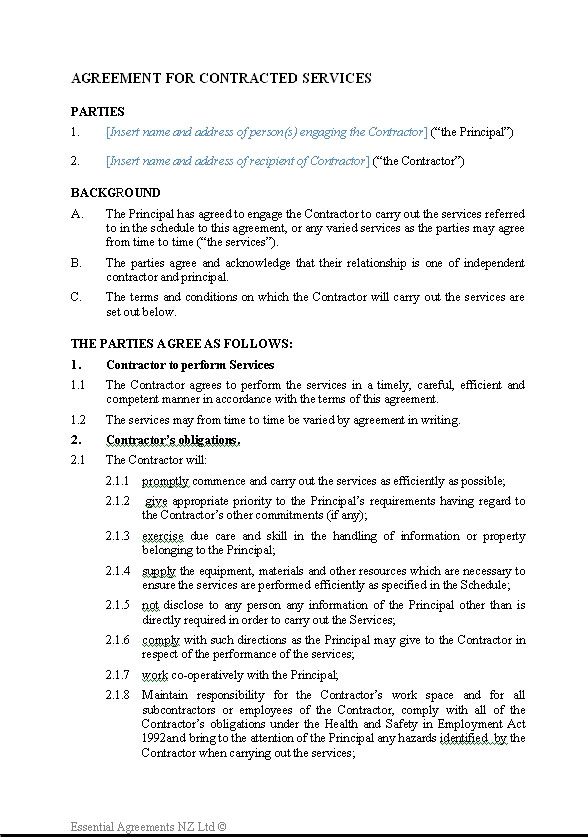 Agreement for contracted services
An agreement that provides for scheduled services to be provided by a Contractor to a business. The agreement protects the confidential information of the business, and sets out general obligations on the part of the Contractor. There is a schedule which can be customised to provide the services to be performed, equipment necessary, the term of agreement and charges.